Residential Plots In Sevvapet
Affordable plots in Sevvapet. Hurry, before you miss the opportunity !
Welcome to NORTH CHENNAI PLOT.Our company is one of the Famous Real Estate Company in North Chennai and We got ISO Certified in the year of 2015.Our company recently Launched New Site at The Name of the Project GOMATHI AMMAN NAGAR. DTCP Approved Residential Plots at Sevvapet Per Sq.Ft : Rs. 590/- & Rs.400/- our site Located from National Highway to Keezhanur route. Sevvapet before the Thiruvallur. 
Features of Sevvapet - Tiruvallur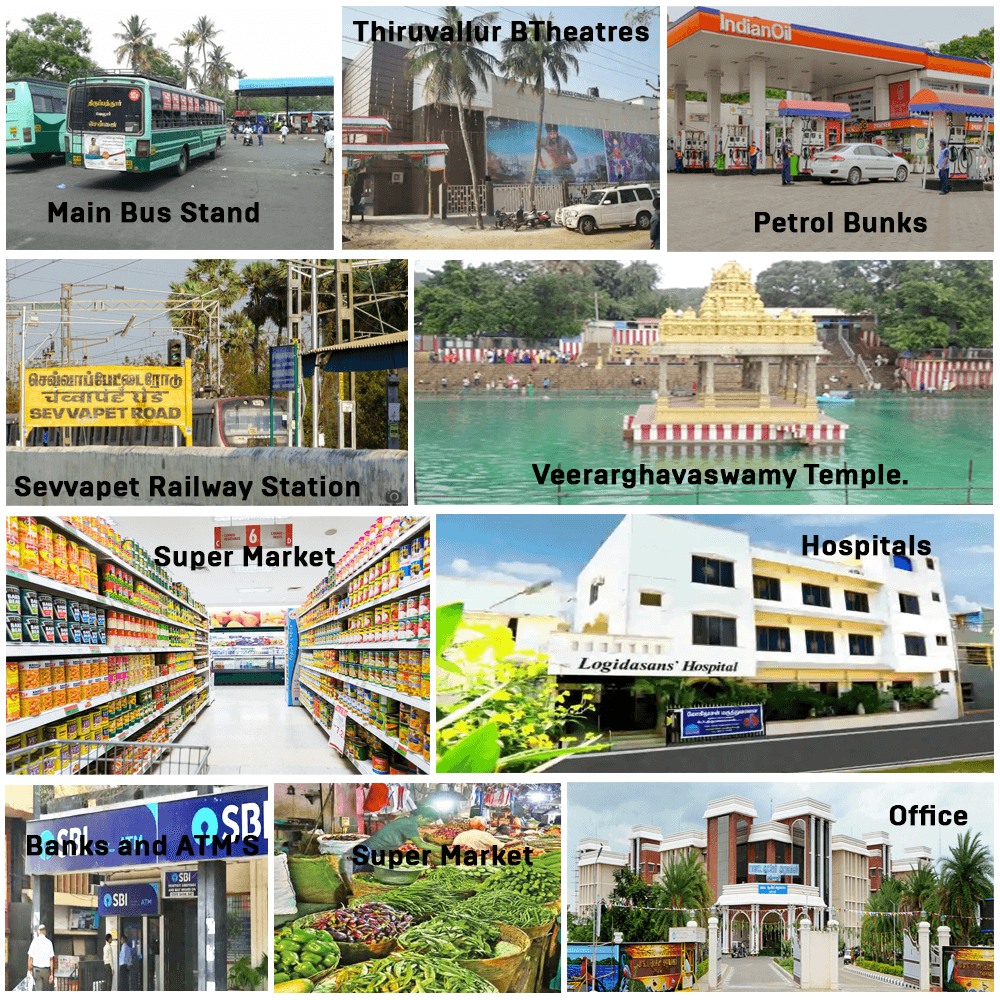 Here is the complete features of our Sevvapet Plots.
10 Minutes from Sevvapet Railway Station.
10 Minutes from Chennai to Thiruvallur State Highway.
15 Minutes to Thiruvallur Main Junction.
2.5 Km from National Highways.
There are Many Houses Surround by Our Site.
In the site all are Black Top  Roads.
30 Feets and 20 Feets Roads.
Our site have Electricity Facility.
Have Street Lights In our site.
In our site have Water Facility.
Have Mini Bus and Share Auto Facilities
Sevvapet Plots – Exclusive Offers
per Sq.Ft :Rs. 590/-
Agreement amount :Rs. 36,000
Balance in 6 Months EMI
If you pay FULL Amount within 1 months Registration, Patta and EC is done for free
If you pay FULL Amount within 3 months Registration is done for free
If you pay FULL Amount within 6 months then you have to bear the Registration and Patta Charges.
Sevvapet – Tiruvallur Site Images