Residential Plots In Thirupachur
Affordable plots in Thirupachur. Hurry, before
you miss the opportunity !
Welcome to North Chennai Plots. Our company is one of the Famous Real Estate Company in North Chennai and We got ISO Certified in the year of 2015. Our company recently launched project as The Name of Gomathi Amman Nagar in chennai limits Thiruvallur. DTCP Approved Residential Plots Per sq.ft Rs.700/– with Clear title and Clear Document. Our site located  Back side Of Chennai Silks Thiruvallur District of Tamil Nadu State.
Features of Thirupachur - Tiruvallur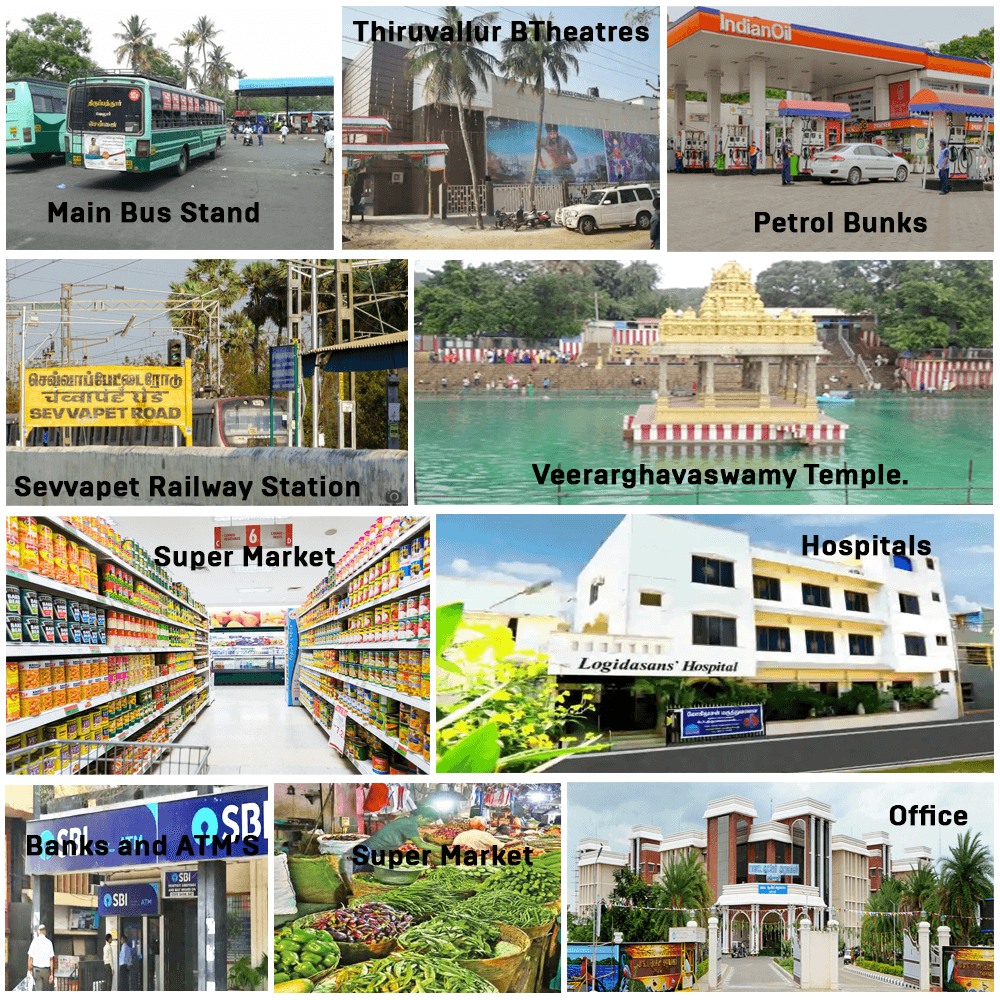 Here is the complete features of our Thirupachur Plots.
10 Minutes  From Thiruvallur Bus Stand & Main Market
800 meters From National Highway.
Near Thiruvallur Court & Register Office.
Back Side of Chennai Silk.

Shopping 

Banks and ATM'S.
There are 1000s of houses Surrounded by our site.
 In our site Black top Roads as 30ft and 23ft Roads.
Petrol Bunks.
 Hospitals.
Temple, Church & Masjid
Thirupachur Plots – Exclusive Offers
Rs.700/- Per Sq.ft
Agreement Amount – Rs.52,000/-
If you pay full amount within 15 days from the date of Site Visit – You will get Free Registration, Free Individual Patta and Free EC.
If remaining amount paid within 3 Months Registration Free! But, Patta will be Charged.
If remaining amount paid within 6 Months Customer Should Bear the Registration and Patta Charges.
Thirupachur – Tiruvallur Site Images