Residential Plots In Veppampattu
Affordable plots in Veppampattu. Hurry, before
you miss the opportunity !
Welcome to North Chennai Plots. Our project in Veppampattu. Our layout exactly located 5 Kmtrs from Veppampattu Railway Station. At present we have only 1200 Sq.ft and above plots only available for Sale. Our layout is DTCP Approved Layout. So you can go for a Bank Loan.
Monthly Installment Scheme Plots in Chennai / DTCP Approved Plots in EMI Scheme  / Plots for Sale in Chennai on Emi Basis Installment Scheme Plots in Chennai
1200 Sq.ft DTCP Approved Plots for Sale in Veppampattu Rs.6,66,000/-. Our plots located in Punnapattu, Near Sirukalathur Village of Thiruvallur District. Rs.555/- Per Sq.ft.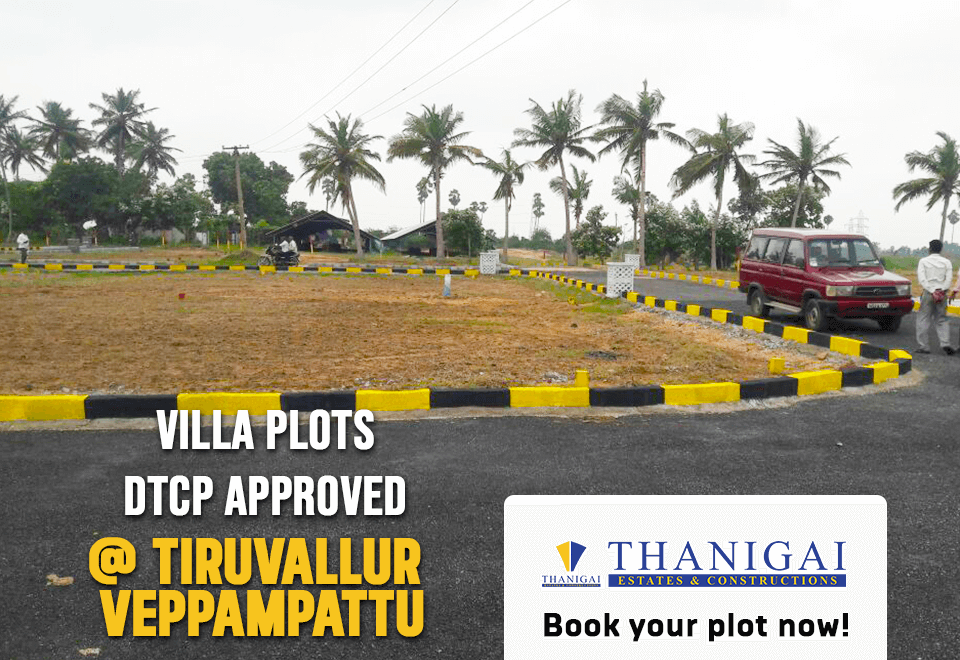 Features of Veppampattu -Tiruvallur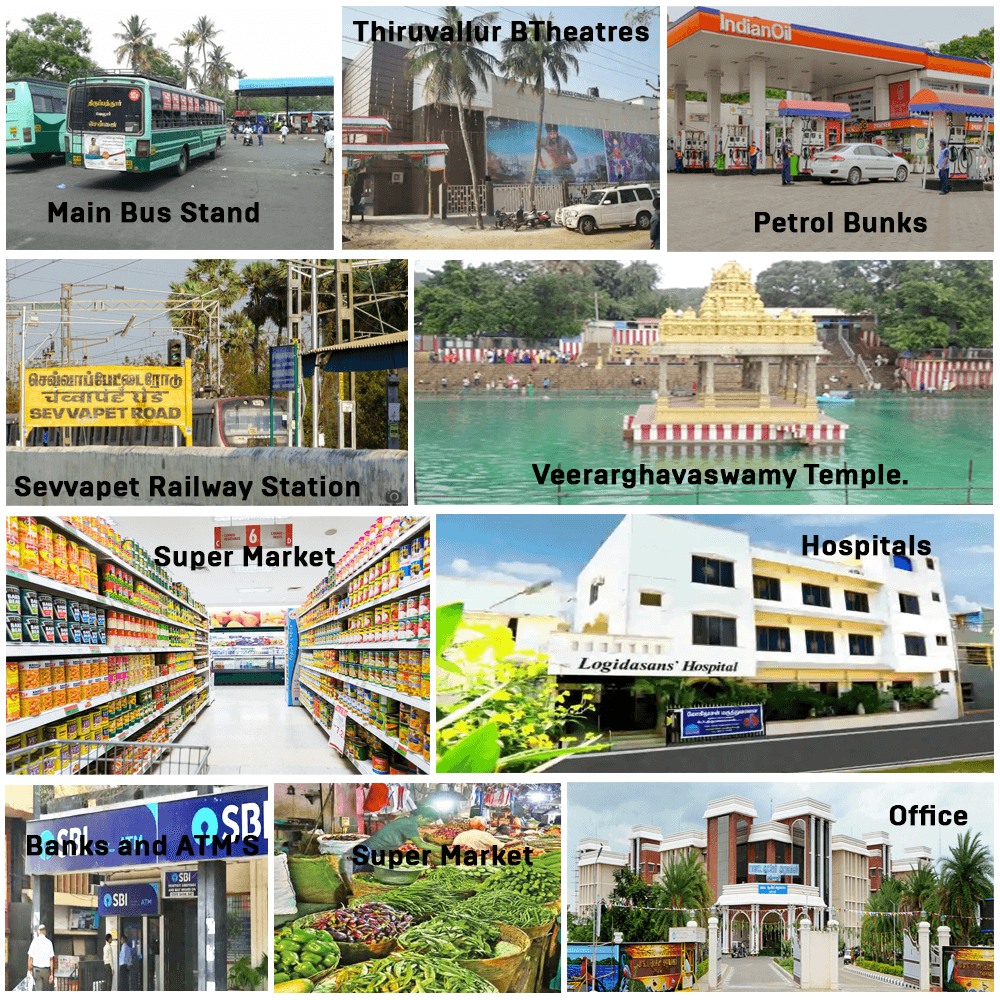 Here is the complete features of our Veppampattu Plots.
5 Km from Veppampattu Railway Station
Punnapattu is a Village in Tiruvallur Taluk in Tiruvallur District of Tamil Nadu State, India.
37 Kms from State Capital Chennai.
Punnapattu Pin code is 602025 and Postal Head Office is Thottikalai.
Bhajarang Engineering College, Veppampattu. One of the best college in North Chennai.
Vivekanandha Vidyalaya School, Etc. All the above schools nearer to our Veppampattu site.
Shree Hari Saradha Vidhyalaiya Mat. School
New Little Blossom Nursery & Primary School
Thamaraipakkam Koot Road (It is located in RedHills Bus Stand to Thiruvallur State Highway)
10Minutes Travel Distance – Banks Near our Veppampattu DTCP Approved Plots
Veppampattu Plots – Exclusive Offers
Rs.555/- Per Sq.ft
1200 Sq.ft Plot – Rs.6,66,000/-
Agreement Amount – Rs.36,000/-
If you pay full amount within 15 days from the date of Site Visit – You will get Free Registration, Free Individual Patta and Free EC.
If remaining amount paid within 3 Months Registration Free! But, Patta will be Charged.
If remaining amount paid within 11 Months Customer Should Bear the Registration and Patta Charges.
If half of the Total Amount is paid within 15days Registration is done for Free and remaining amount should be paid within 11 Months
Veppampattu – Tiruvallur Site Images